Dark Tourism BLOG
This page is intended to provide a more flexible and also more interactive element to dark-tourism.com, which is otherwise more static (more like an encyclopedia). The idea came about after the DT page I used to curate on Facebook was suddenly shut down by the company (full story here). So I'm continuing here – with regular blog posts, either featuring particular dark-tourism destinations or marking specific days in dark history and sometimes reacting to current affairs that are in some way relevant to this site's topic.
sign up to the newsletter!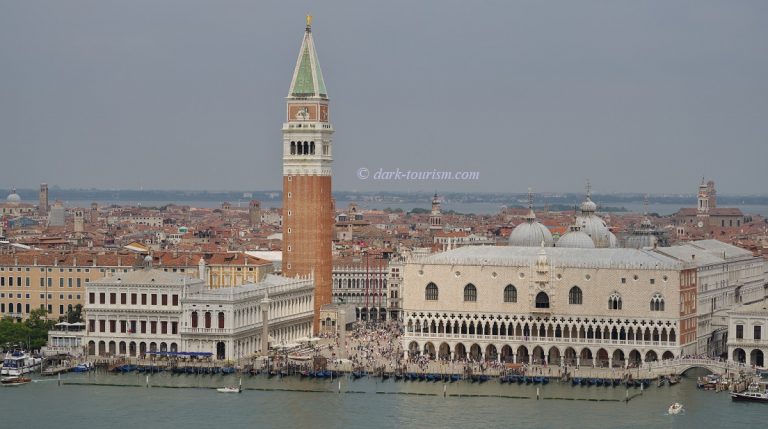 I had a fantastic five days in Venice. Even though it wasn't exactly empty and devoid of tourists, there was certainly not the degree of 'overtourism' that had plagued the city before the pandemic. Without the usual thick throngs of tourists, Venice was indeed much more pleasant to visit now.
While much of the trip was about just enjoying Venice as it is at the moment, wandering about and indulging in culinary delights, there had to be some dark elements too, of course. Venice may not be a top-league dark-tourism destination, but it does have its dark sides as well. The second Italian phrase in this post's title, "Venezia buia", means 'dark Venice', by the way.
Read More »