Dark Tourism BLOG
This page is intended to provide a more flexible and also more interactive element to dark-tourism.com, which is otherwise more static (more like an encyclopedia). The idea came about after the DT page I used to curate on Facebook was suddenly shut down by the company (full story here). So I'm continuing here – with regular blog posts, either featuring particular dark-tourism destinations or marking specific days in dark history and sometimes reacting to current affairs that are in some way relevant to this site's topic.
sign up to the newsletter!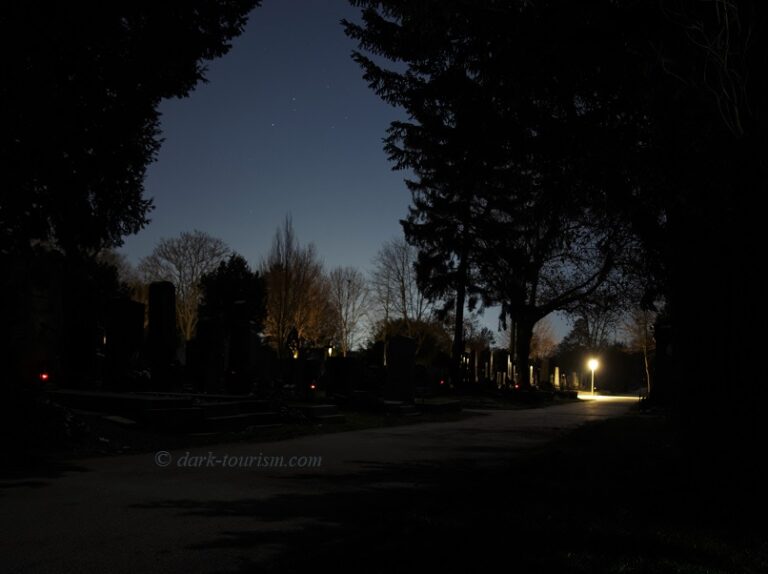 Last Saturday I joined an exclusive guided group tour of the grand Central Cemetery ('Zentralfriedhof') in Vienna that took place after dark. I had visited this vast burial ground several times before and cover it extensively on my main DT website. Now I was able to add another, even literally darker element to it. On the basis of that I've amended my website's entry for the cemetery a little and added a few extra photos to the photo gallery.
Here on the DT Blog I can give you a fuller report and a much more substantial photo essay – here we go:
Read More »