Dark Tourism BLOG
This page is intended to provide a more flexible and also more interactive element to dark-tourism.com, which is otherwise more static (more like an encyclopedia). The idea came about after the DT page I used to curate on Facebook was suddenly shut down by the company (full story here). So I'm continuing here – with regular blog posts, either featuring particular dark-tourism destinations or marking specific days in dark history and sometimes reacting to current affairs that are in some way relevant to this site's topic.
sign up to the newsletter!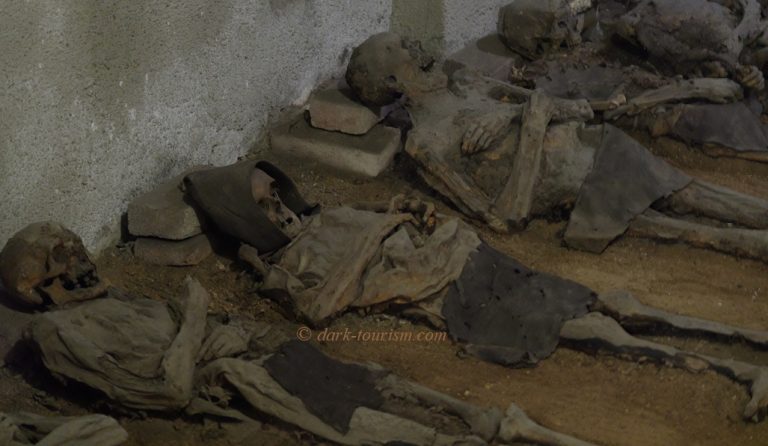 This post's theme was not decided by a poll this time but just by myself. For one thing it allowed me to reconnect to the first of my little trips I made this summer, namely to Brno, Czech Republic. The photo above was taken in one of the prime dark sites in that intriguing city and shows some of the fabled mummies to be seen in Brno's Capuchin Crypt. They're only semi-mummified (naturally, through the crypt's micro-climate, it is said); you also see some bare bone. I found the hooded mummy in the centre one of the scariest-looking specimens here.
I was a little surprised to witness
Read More »