Another reason to celebrate. With this one there are now exactly one hundred posts on this blog!
Now, how to mark this? When it was the 1st anniversary, exactly one year after I started the blog, I selected 12 photos (one for every month) for this post marking that watershed and asked for votes as to readers' single most favourite. This also turned into the most popular post of them all so far, going by interaction, i.e. primarily by the number of comments.
So what are my favourite photos since then? Hmmm, here are five clear candidates:
The first one featured in the post about Majdanek and shows a scene at this concentration camp memorial taken in March 2008 in wintry weather:
Also among my more recent favourites is this photo from Belchite, which featured in the Blog post about the Spanish Civil War:
In the celebratory Blog post from 23 September this next photo is amongst my favourites, certainly of those taken on actual planned photo shoots and out of those I manipulated afterwards:
Another candidate for my favourite photo in recent months is this one, which featured in the Blog post "A medical theme", and which was taken inside the maternity ward of an abandoned hospital in Pripyat:
And the featured photo of the recent Blog post "Dark tourism & hands" has to be included here too, in my view:
Even more recently, the blog post "Dark tourism & reflections" had numerous favourites of mine. If I had to pick just another five it would be these: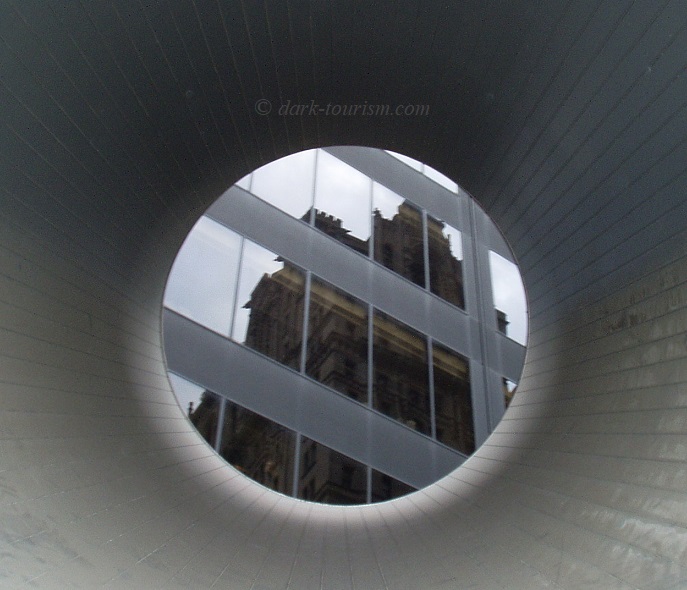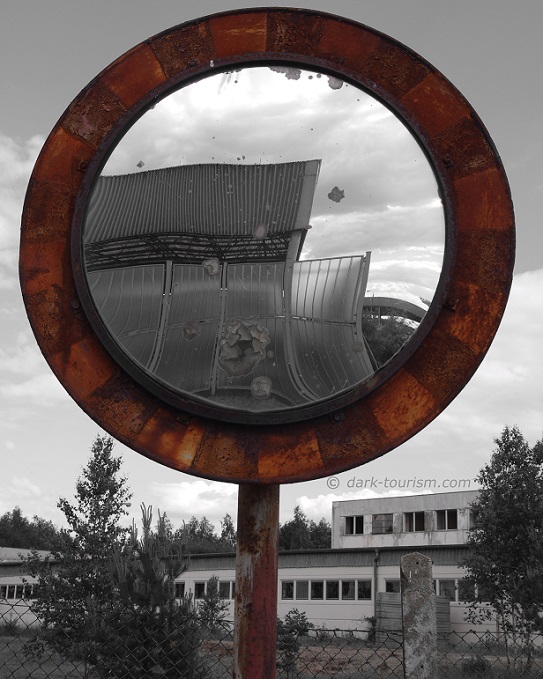 So this has become a rather visual blog post. Amongst my favourite posts content-wise overall, these spring to mind: the recent post about Sobibor, the one about the Spanish Civil War, the theme posts "Dark tourism & food", and "Dark tourism & animals" as well as "Light at the End of Dark Tunnels".
But I think I'll leave it at this. See if you can guess what tomorrow's 101st blog post will about …
And if you have a particular favourite out of the examples given above (either photos or contents of specific posts), feel free to comment below!